Besides protecting walls against water damage and food splatter, a stunning kitchen backsplash will transform your kitchen. Here are 5 classic kitchen backsplash ideas to try right now to achieve #kitchengoals.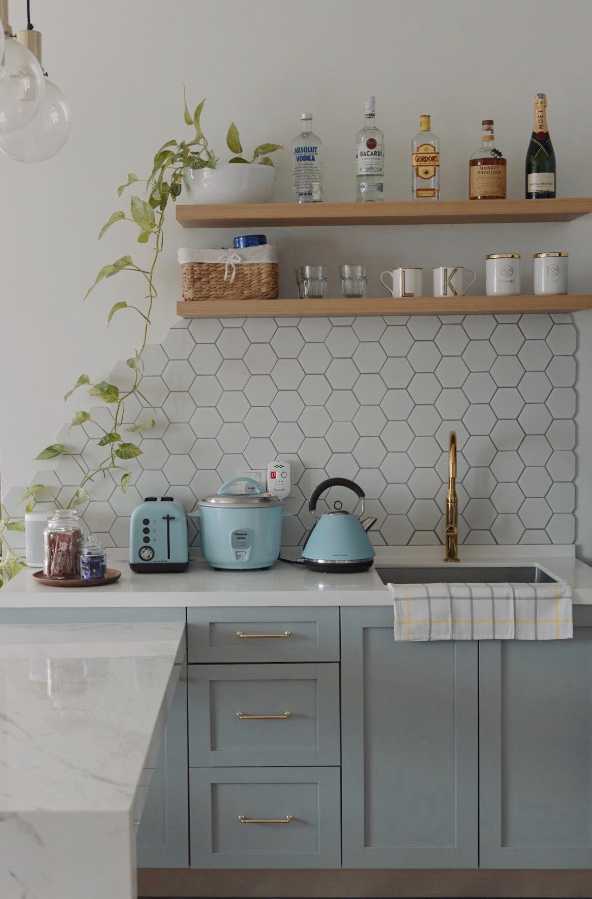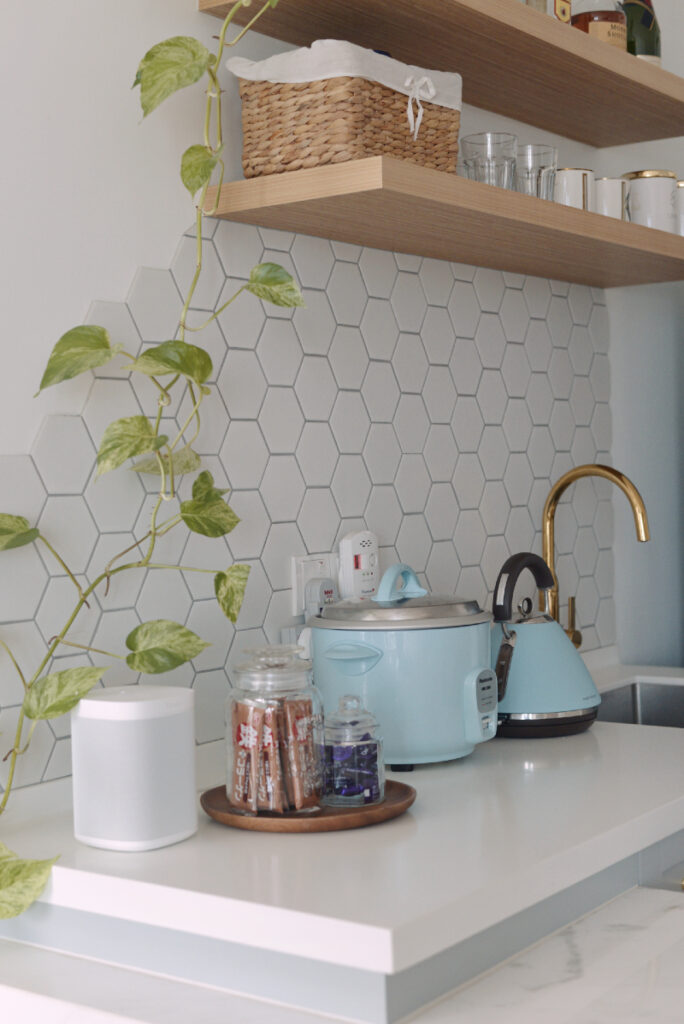 Porcelain Hexagon Tiles
I'll be honest. Before I started my kitchen renovation, I knew nothing about a kitchen backsplash. Now that I have one, it is hands-down my favorite feature of the kitchen.
We decided on 2″ porcelain hexagon tiles in matte white to go with our contemporary kitchen theme. Since our kitchen is right by our entryway, we wanted our kitchen backsplash to be the focal point. As a result, we assembled the hex tiles in an asymmetrical pattern above our kitchen counter.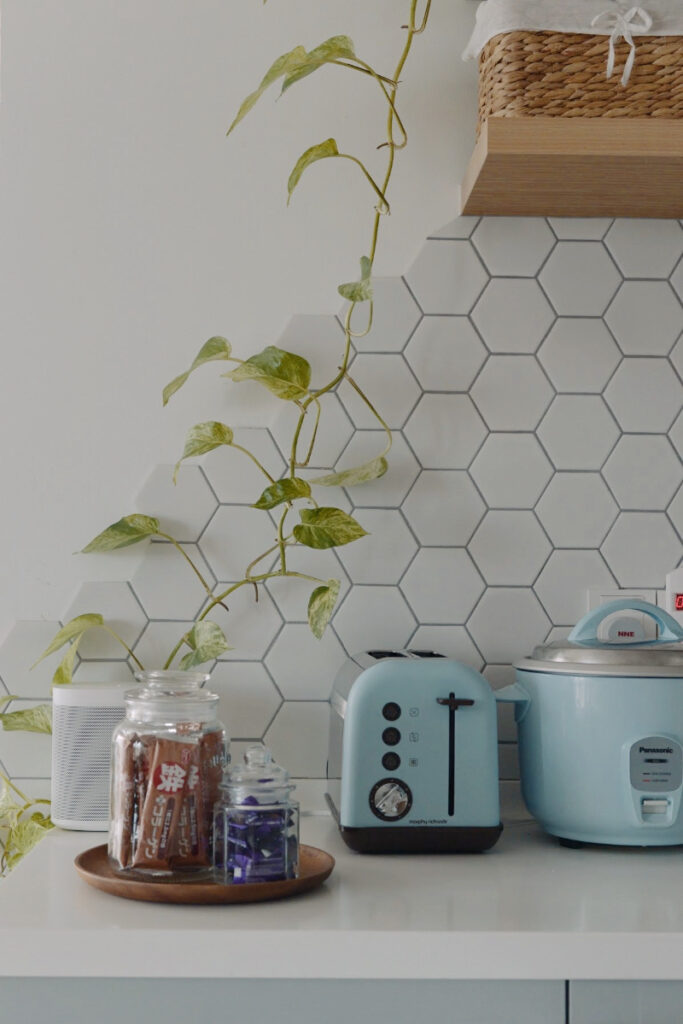 Subway Tiles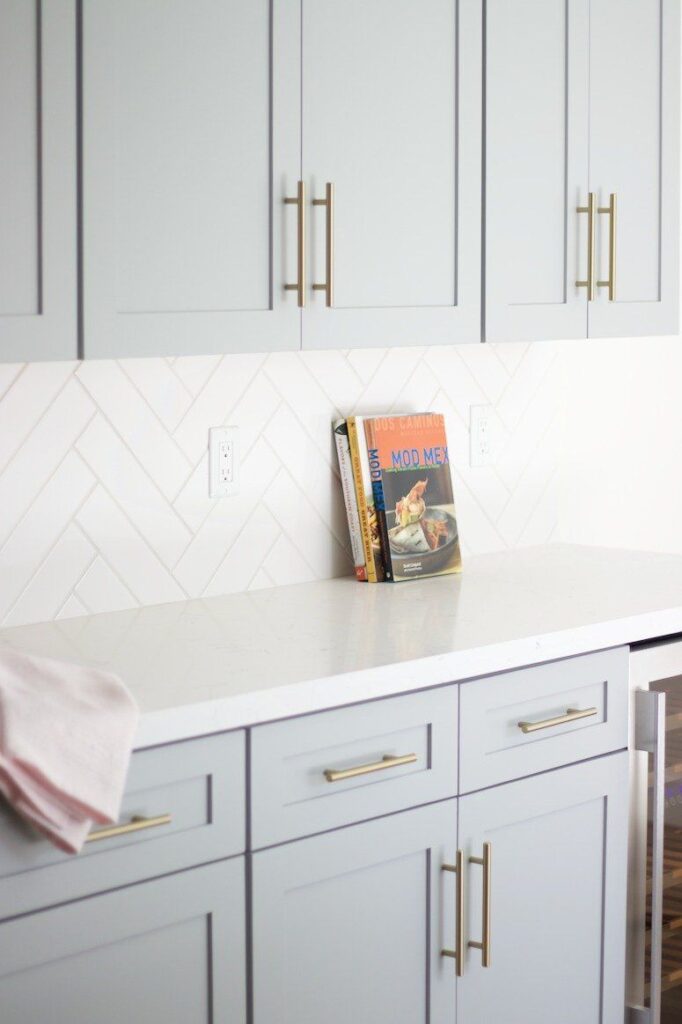 Who doesn't love the classic subway tile kitchen backsplash? Inspired by actual tiles found in New York subway stops, these distinct 3″ x 6″ tiles rose to popularity during the Victorian era because they're stain-resistant and easy to clean.
For something less basic, colored tiles feel like a breath of fresh air. Alternatively, opt for elongated subway tiles and run them in a vertical direction. This design detail elevates any space and makes it look chic.
Besides that, subway tiles can also be arranged in a herringbone pattern, which is a personal favorite!
Marble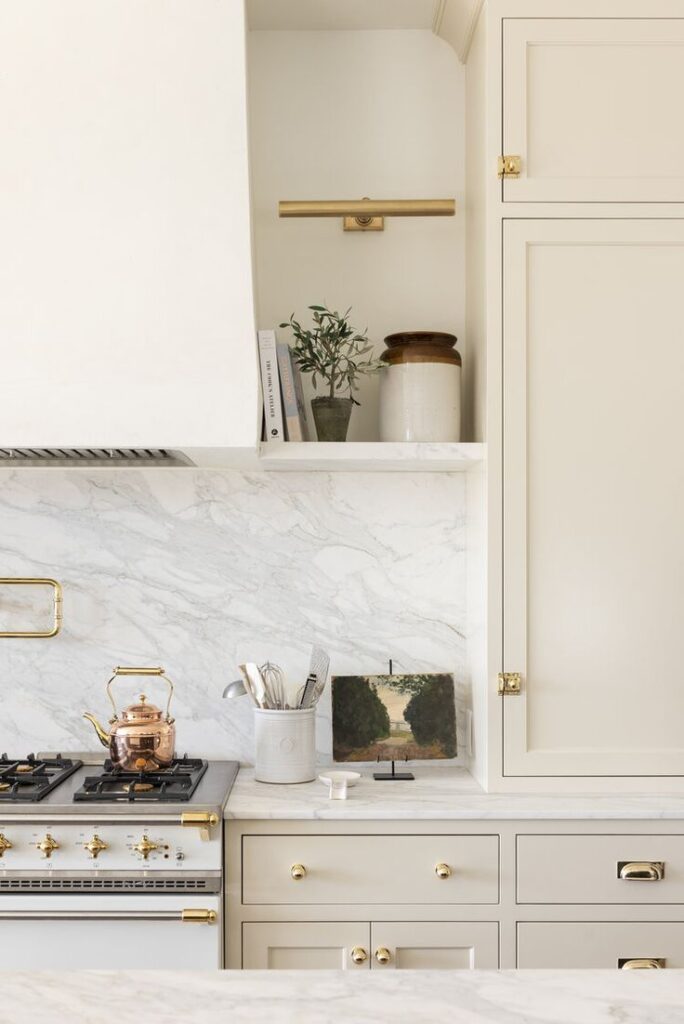 Is it just me or does marble go with everything? Marble is a must-have if you like a polished and luxurious finish. A light marble kitchen backsplash pairs well with both neutral and dark cabinet colors.
On the other hand, darker-veined marble contrast beautifully against an all-white kitchen.
However, marble is expensive and stains/scratches easily; so if you're cooking up a storm every day, you're better off exploring faux alternatives like quartz, porcelain, or granite.
Glass sheet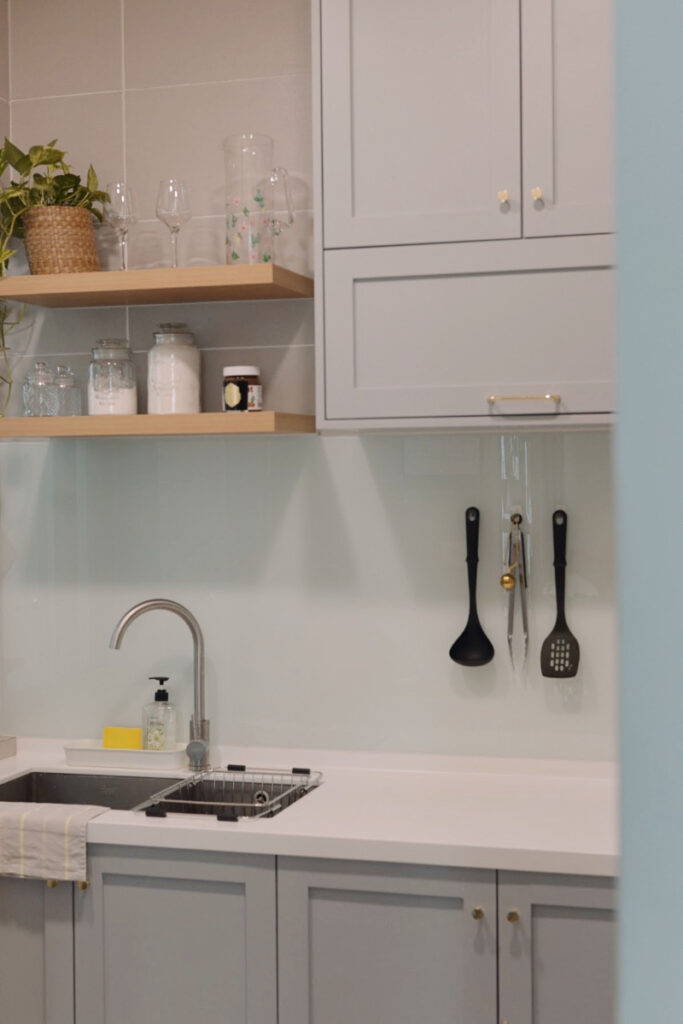 A glass sheet kitchen backsplash is a large sheet of glass attached to the wall. We used this for our other kitchen because of one primary benefit: IT IS SO EASY TO CLEAN. Because of this, I never have to worry about oil or grease splatter whenever I'm cooking.
Although this kitchen doesn't get as much light, the reflective nature of the glass sheet helps to keep the space bright. Additionally, we find that the glass sheet kitchen backsplash makes our tiny kitchen appear bigger, which is always a bonus!
Scallop Tiles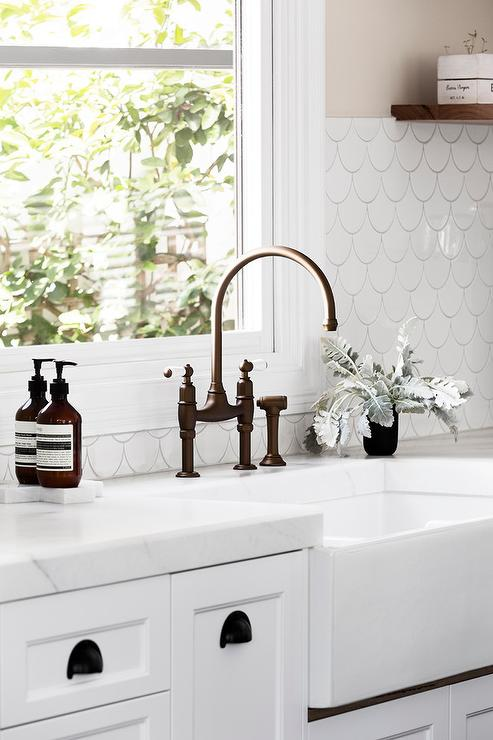 There's something about anything scalloped that makes me go, "Aww, that's adorable!"
Scallop tiles, otherwise known as fish-scale tiles, are a fun way to inject some character into your kitchen.
For an understated look, style all-white kitchen cabinets with matching scallop tiles. Glossy scallop tiles work well with white grout whereas matte tiles look stunning with black or dark grey grout.
Kitchen backsplash options
*Disclosure: I only recommend products I would use myself and all opinions expressed here are my own. This post may contain affiliate links that at no additional cost to you, I may earn a small commission. Read the full privacy policy here.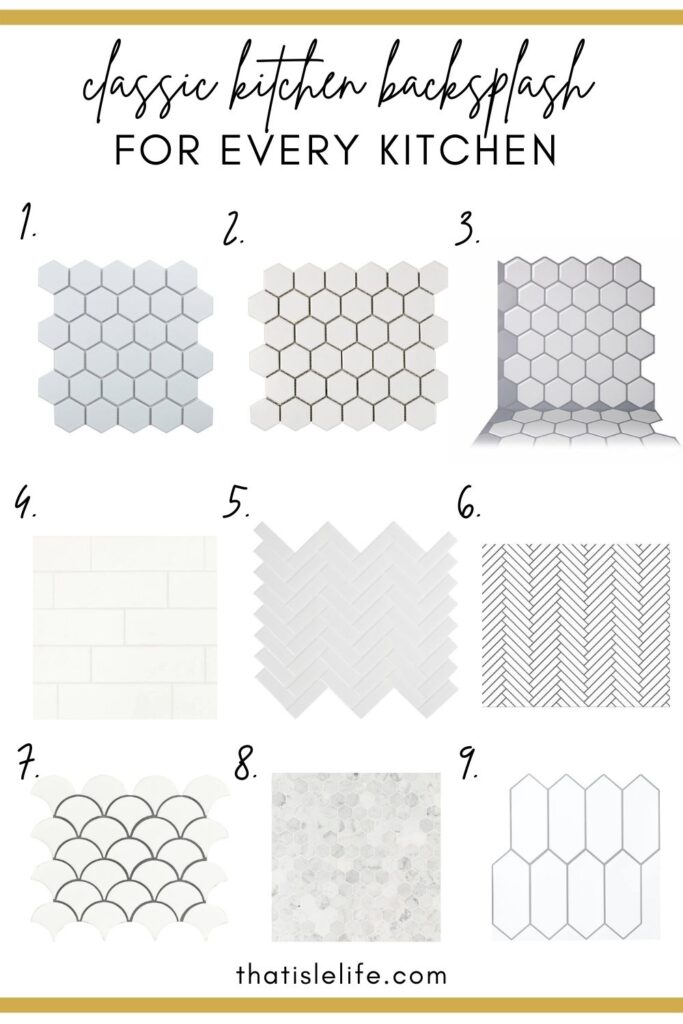 Porcelain hexagon tiles (matte) – Since our interior designer bought the tiles for us, we unfortunately don't have the exact source. However, this tile is pretty close to what we have in terms of size and color, and it has over 200+ great reviews!
2. Porcelain hexagon tiles (glossy) – If a glossy finish is more your thing, this tile is for you!
3. Peel and stick hexagon tiles – Renting? Don't worry, get the look with this peel and stick version instead. This version has a realistic tile effect with 3D texture and doesn't need any glue or grout. It's resistant to heat, water, and humidity too!
4. Subway tiles – This Home Depot option is affordable and comes in 14 colors and 8 sizes. Psst, check out Wendy's GORGEOUS (@thekwendyhome) subway tile kitchen backsplash!
5. Porcelain herringbone tiles – These herringbone tiles are a lot smaller than regular subway tiles, but they look so chic when laid in a chevron/herringbone pattern.
6. Peel and stick herringbone backsplash – Renters, this is a realistic peel and stick version which is one of their most popular styles to date!
7. Porcelain scallop tiles – This white glossy scallop tile is classy yet bold. Pairs best with white grout for a modern coastal look.
8. Marble hexagon tiles – These marble hexagon tiles come in varying shades of grey, which makes them visually interesting, while the honed finish looks super expensive and luxurious.
9. Peel and stick picket fence backsplash – Renters, this is another classic peel and stick backsplash with a twist!
Which is your favorite kitchen backsplash? Let me know which kitchen backsplash you used for your home!