I used to think one needs to be born with some type of creative flair to make things look beautiful. For example, have you ever wondered how some beautifully styled shelves look so effortless? Well, after plenty of trial and error, I finally discovered how to style open shelves in the kitchen with six easy steps. Spoiler alert – you don't have to be creative, but it does require some effort.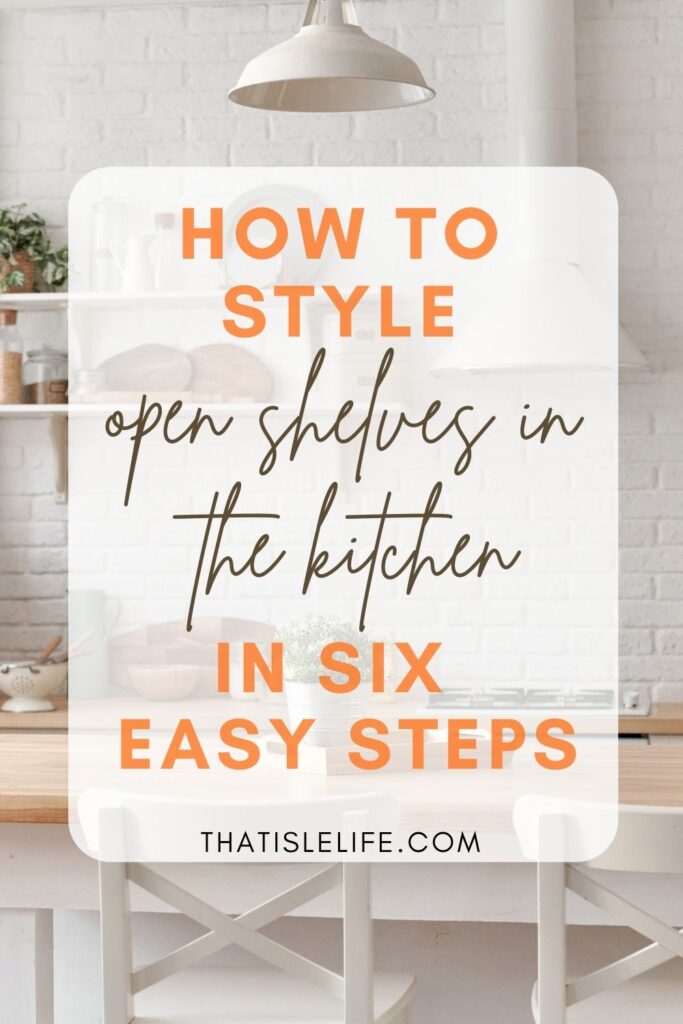 Related to How To Style Open Shelves In The Kitchen With 6 Easy Steps:
1. Choose a color scheme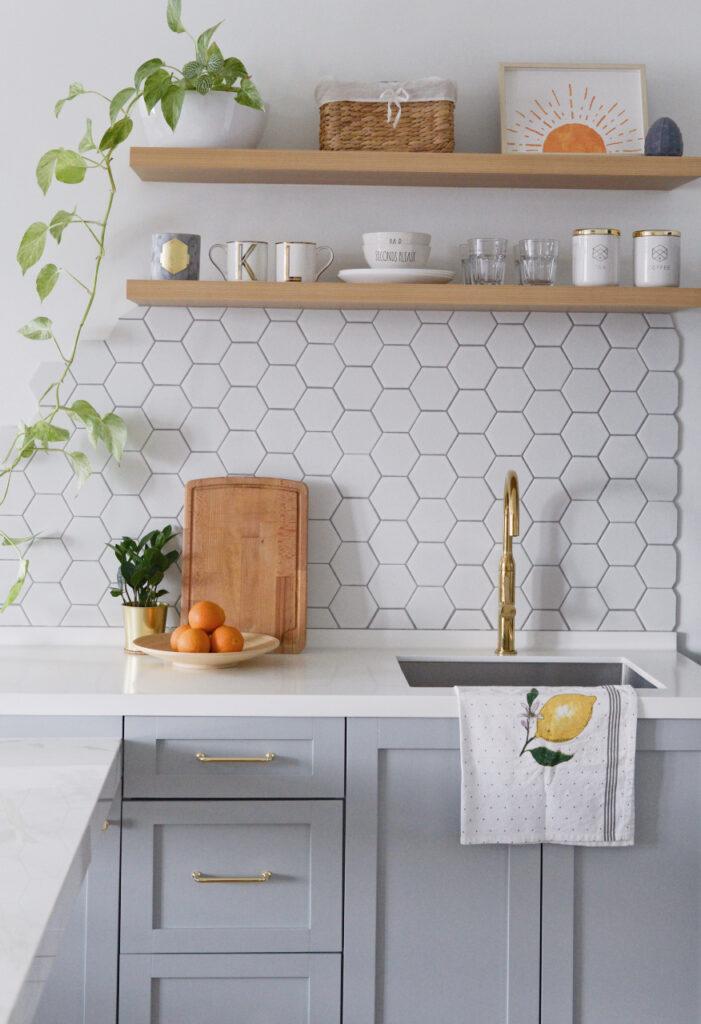 Firstly, you should think about a color scheme that makes the most sense for your kitchen. If you have white or neutral-colored kitchen cabinets, using a neutral color palette with bright accents works.
On the contrary, if you have dark kitchen cabinets, a white color palette with metallic accents will pop. It's important to choose a color scheme first because it streamlines the process of selecting the final display pieces for your open shelves.
2. Be practical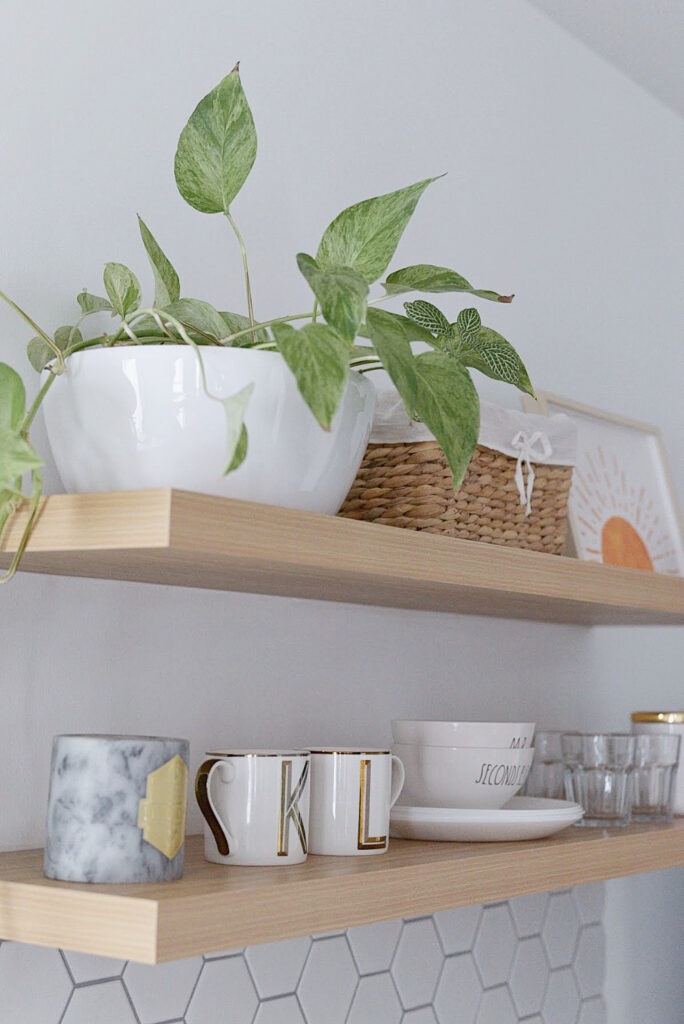 Open shelves in the kitchen should always be functional. While it's tempting to style decorative items first, start by displaying items you use frequently like plates, bowls, and glasses.
If you have more than one open shelf, always display these everyday items on the bottom shelf for easy access. I know many people are concerned about the dust and grease that cling to open shelves. Well, here's my secret – the more you use these items, the more you'll wash them. And if you're constantly washing them, then you'll get rid of any dust or grime.
3. Add meaningful decor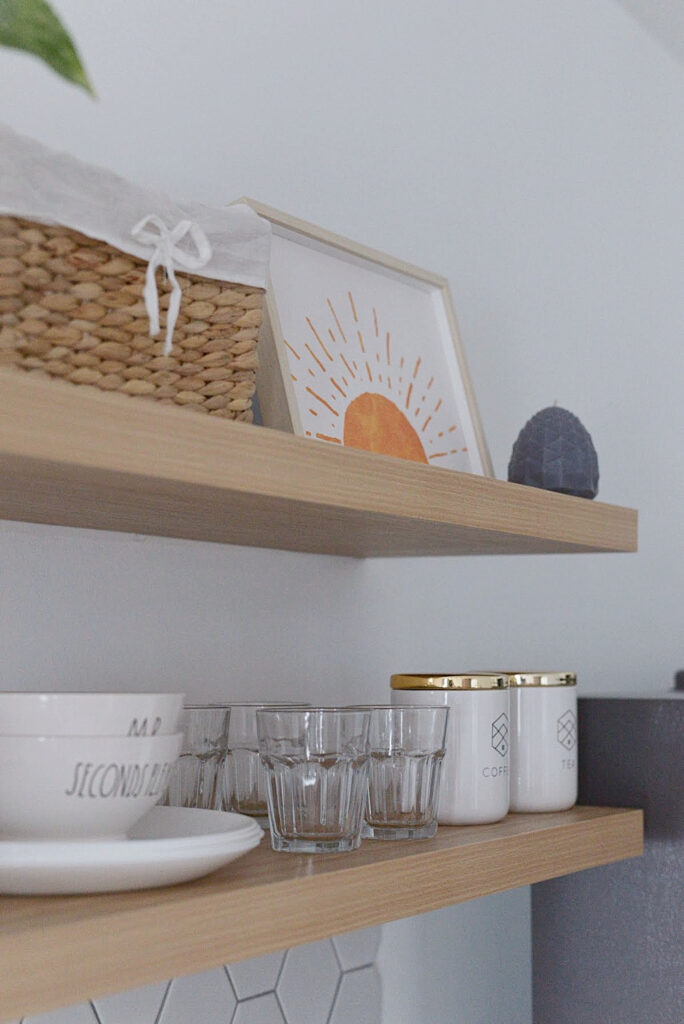 Here's the thing about styling open shelves in a small kitchen like ours. If you use too few decor pieces, your shelves will look sparse. However, too much (unnecessary) decor will make your kitchen look cluttered.
It can be difficult to strike a balance, but a good rule of thumb is to stick to decor that brings meaning to you and your family. You can style your favorite cookbooks or prints, handmade ceramic mugs, and trinkets from your travels.
Additionally, we love adding life to our decor by including greenery. We especially like trailing plants like our golden pothos, which give our kitchen a little color and a whole lot of character.
4. Master the art of contrast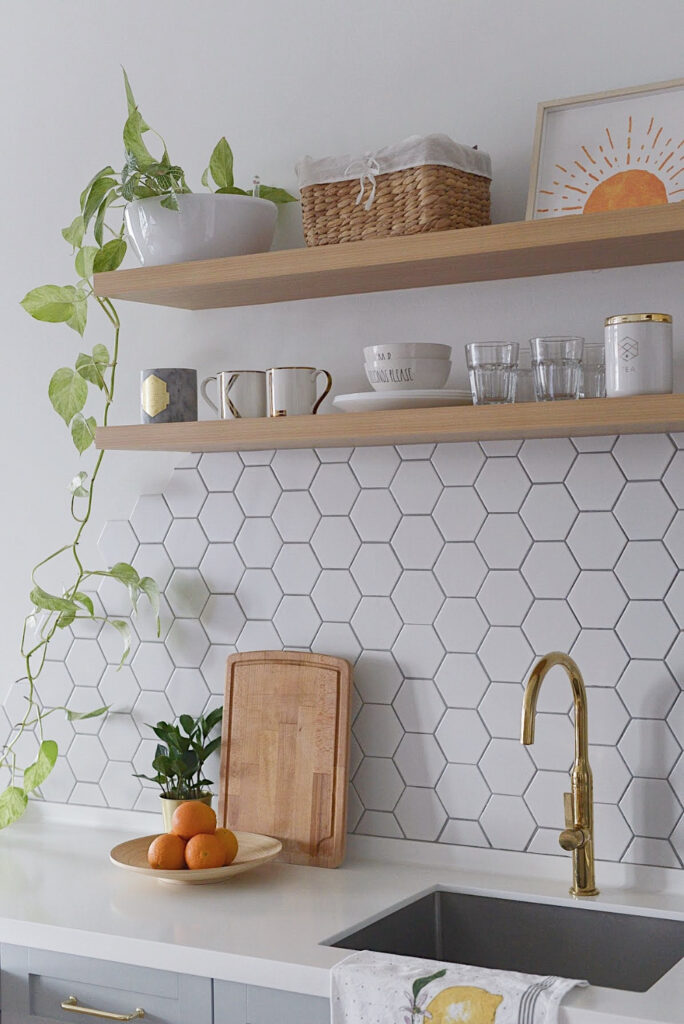 When it comes to decorating open shelves in the kitchen, keep things interesting by arranging items of different sizes, heights, and textures next to each other. For instance, you can mix and match your ceramic mugs next to your glasses. Or put a tall vase next to a shorter one.
You can introduce texture by adding woven placemats, wooden chopping boards, and brass tableware. Mastering the art of contrast in shelf styling will make your kitchen feel organic and homely.
5. Edit, edit and edit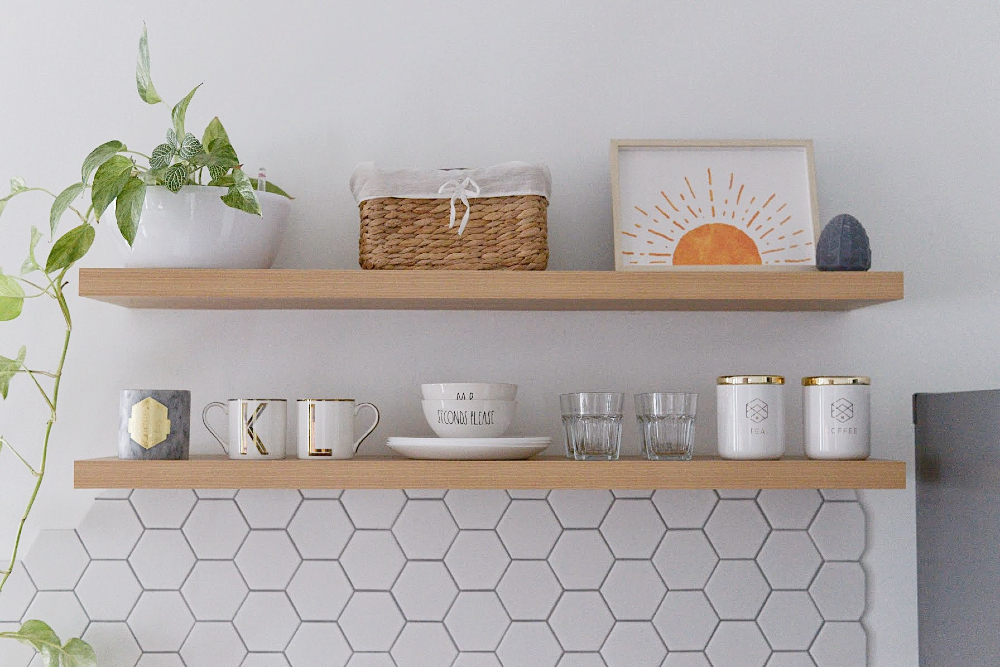 Once you've completed your styling, take a step back and assess your work. Usually, less is more. If something doesn't look right, you may want to consider editing your selection and re-arranging the pieces until you're satisfied. Remember, it's your kitchen, so nothing else matters as long as you're happy with it.
6. Enjoy your beautifully styled open shelves!
… And do it again after six months! Seriously, that's the beauty of open shelves. You can either start from scratch or do as we do and update your favorite pieces every once in a while. Life's too short to stick to one look!
What is your favorite way to style open shelves in the kitchen? Still not sure if open shelving is a good idea? This may convince you to change your mind.